Do you want to level up your salsa shines to stand up among the crowd? Add cool hip hop moves and sexy street jazz into your salsa dancing? Want to dance salsa to other genres of music?
In this online dance course, Joyce will be guiding you through a short and sexy salsa fusion dance choreography. Learn how to dance salsa with the sassy and groovy elements of various dance styles such as street jazz and hip hop. Using the track 'Roll The Dice' by Manu Manzo, all dancers of different levels will be guided on how to use this choreography to challenge yourself to the next level.
What to expect from this course:
Guide through warm up exercises and choreography
Detailed dance tutorial and explanation of choreography from footwork, body movement and control, weight shifts and more.
Practice with counts and music.
Perks of this course
You will be able to:
Discover and express the sexy and powerful side of you ;)
Learn how to incorporate arms and head styling to fuel up your salsa shines
Improve on your posture, body movement and increase your self confidence when you dance
Gain versatility as a dancer through fusion choreographies that crosses genres
Stand out from the crowd with a wider and unique range of dance vocabulary
Requirements (Recommended):
Min. Beginner Level in Salsa
No prior experience in other dance styles needed
Course Curriculum
Available in days

days after you enroll

Curriculum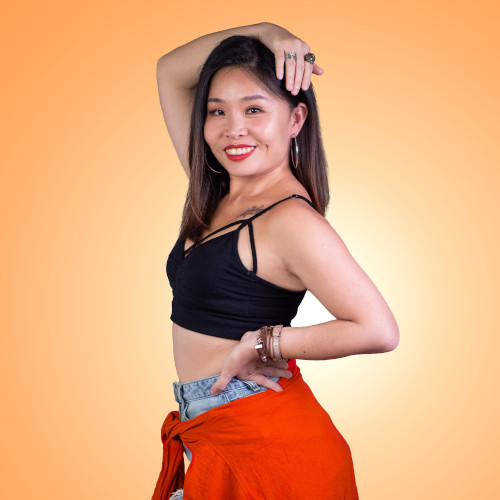 Joyce
Focused, hardworking, analytical and observant are some words you can use to describe Joyce. From winning a hip hop competition as a youth to performing at salsa congresses around the world and training with the Alma Latina Pro team in Tijuana, Mexico, Joyce continues to advance her dance repertoire from various dance genres such as waacking and street jazz.
Joyce's first foray into dance came in university where she picked up hip hop. Even then, she never thought that she would be interested in partner dances until she was given the opportunity to choreograph for a local Youth Culture Festival. Her search for a vibrant, passionate and fun partner dance brought her attention to Salsa.
Today, she is eager to share the joy and 'high' she discovers every time she connects with the music AND her partner, so that everyone can experience it for themselves!