Want to learn how to dance on time? Can't figure out where the accents or breaks are? Want to be better at dance improvisation, especially with the music?
In this online dance course, Eddie will be sharing his own musicality philosophy for salsa dancers who want to dance with more confidence and connect better with the music. Through a classic Salsa song 'Lloraras' by Oscar D'Leon, this course is aimed to aid your understanding of Salsa music and to develop your own rhythmic timing and sounds (musicality) for improvisation.
What to expect from this course: 
More theoretical course with only light salsa dancing involved.
Familiarise yourself with the tempo of a song in a musical structure
Understand how musicians come up with breaks and accents in a Salsa song. 
Create your own rhythmic timings and sounds (musicality)
Improvise steps you want based on your own rhythmic timings and sounds
Perks of this course
You will be able to: 
Understand Salsa music better without getting lost when there are accents and breaks.
Have more accurate awareness in timing by understanding the tempo of a song in a musical structure 
Develop your own rhythmic timing and sounds (musicality) along with a song
Improvise salsa dance moves using your own musicality
Requirements (Recommended):
Min. Intermediate Level in Salsa. 
Notebook / Note-taking App (Highly encouraged to write your own notes during the classes so you can refer to your notes and analyze other songs)
Course Curriculum
Available in days

days after you enroll

First Section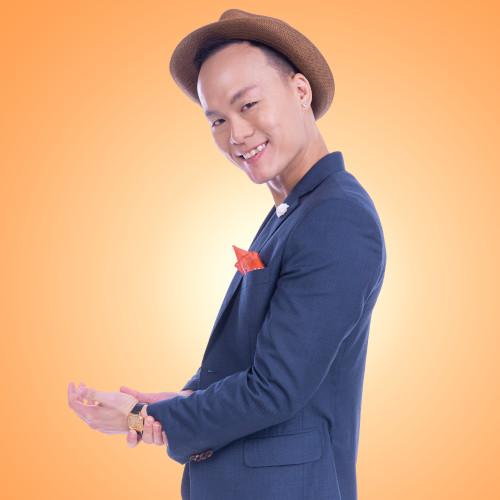 Eddie
With almost 20 years under his belt, Eddie is not only the leader of our pack but also one of the most recognized Salsa dancers in the scene. Looking at how smooth he is on the dance floor, it would be hard to guess that his dance journey actually began at a humble Salsa party.
Eddie has gone on to solidify his skills by training with world-renowned teachers in Italy, Greece, USA and Australia. His talents, coupled with long periods of hard work, were finally affirmed when he won 2nd place in the World Salsa Solo competition in 2013.
Today, Eddie's style is synonymous with 'puro sabor' or 'pure flavour' and he is looking to give back to the Salsa community by grooming the next generation of Salsa dancers with his own unique brand of groove, 'sabor' and infectious positivity.